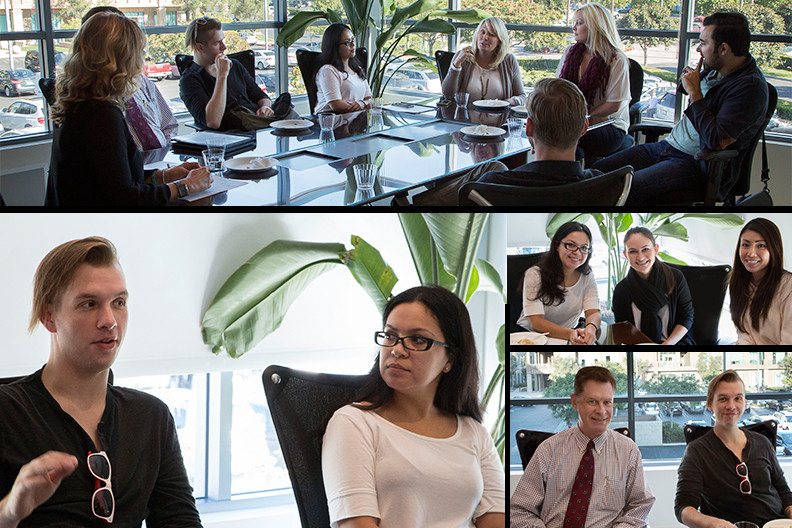 Adzedia Hosts Digital Lunch: Staying Optimized
If you're in the digital world, you may have heard the words "website optimization" a time or two. But what do those two words really mean? And why is it so important to have an optimized website? This month, Adzedia answered these questions and many more at our Digital Lunch November 11th, focusing conversation on everything web optimized.
We brought in our website expert, Clay Massey as our presenter. After some good food and conversation, Clay delved into the importance of staying optimized in today's digital world. All attendees received a complimentary and individual site audit, as well as some one on one time with Clay to gain some insight about their sites. Attendees came from varying businesses, including Andrew from Tax and Financial Group, Javan and Craig from Mondo Tunes, Vanessa from US Immigration Law Group, and Stephanie and Pam from Sunshine Girls Boutique. Such variety allowed everyone to learn not only about website optimization, but also each other's different business approaches. The event concluded with a Q&A session to clear up any lingering confusion before leaving. It was an afternoon well spent, and marks Adzedia's third successful Digital Lunch/Breakfast.
In today's digital world, your website is your number 1 salesperson and should be treated as such. Having an optimized website doesn't mean creating a site, sitting back, and expecting traffic to come your way. Optimizing your site includes continuously improving your website's visitor experience through updated content and design. Doing so results not only in high visitor satisfaction, but also high repeat visit rates. Who doesn't want that?
For help with website design and optimization, call ADZEDIA at +1800-401-3590
If you or someone at your company is interested in attending our next Digital Lunch, email Chris at christine@adzedia.com.