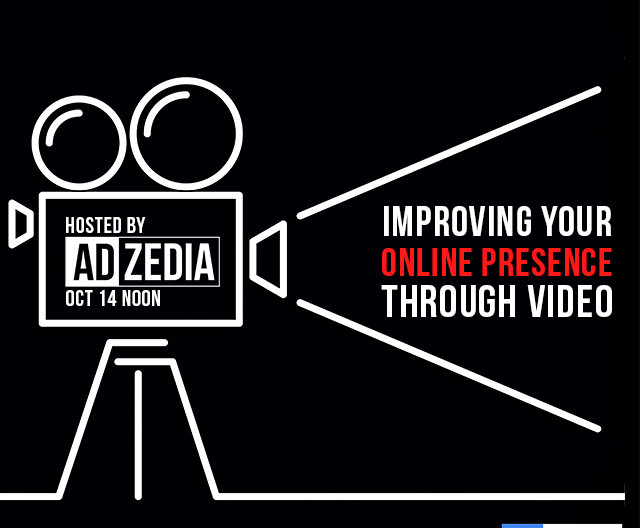 Explode on the Scene with Video Advertising
In our rapidly evolving world of digital marketing, advertising professionals endlessly explore ways of conveying their message in a way that is more engaging than current methods. Agencies spend hours daily honing their current marketing skills and even more time looking for new and innovative ways of serving their clients' marketing needs. Paid digital video advertising is a method of marketing that is currently exploding on the marketing scene.
The Stats
Business Insider Intelligence estimates that in 2016 online video ad revenue in the U.S. will reach $5 billion. The most astounding growth for video advertising was in 2013, when video views were over 35 billion, growing over 100% YOY. Though PPC text and banner campaigns have over time proven their effectiveness and ROI, paid video advertising is currently showing the greatest promise of high ROI. For paid digital video advertising, the CTR is approximately 1.84%- the highest CTR among all digital ad formats.
If digital advertising revenue in 2013 is estimated to be $42.6 billion, video advertising accounted for 9.7%, or $4.15 billion, according to eMarketer. Though banner ads still make up the bulk of digital advertising, video advertising already makes up 27% of total display ad spending. According to the Pew Research Center, video advertising is growing at the fastest rate- 56% in 2014.
The Leaders
The leading video advertising platforms are taking steps to capture a larger share of the market by making strategically important acquisitions. For example, in March 2014, Comcast bought FreeWheel, a technology company that had agreements with media companies Fox, NBCUniversal and Viacom. In July 2014, Facebook purchased LiveRail, an advanced monetization technology platform for publishers. In June 2014, Google's DoubleClick acquired a monetization technology platform as well, called mDialog. With so many billion-dollar advertising companies making the move to serve video advertisers, it is important that small businesses create a plan to implement video advertising campaigns.
Devices
With all of the hype surrounding video steadily growing, it is important to note the platforms that are performing best. By far, mobile is outshining all other devices. Facebook has stated that 75% of its videos are played on mobile devices. And yet it is specifically the tablets that receive the most traffic. Tablet video inventory can be anywhere from 30-50% more expensive than smartphone video inventory. And it is the apps, rather than web, that are generating the greatest revenue. Audiences are more engaged in applications, like YouTube, than any other platform.
Engaging Video Ads
When it comes to creating video ads, some perform better than others. And not just for reasons related to the expenses behind the production of the video. Simple filming techniques and brand strategizing can go a long way to ensure that a video will have a high ROI. Neuroscience Research conducted by Nielson, YuMe, and Horizon Media has shown that keeping a story short and simple- 15 seconds to be exact- has improved the performance of the ad. Close-ups of faces and eye contact create an emotional connection.
Further research has shown it is important to brand early to engage customers by taking advantage of emotional peaks. For example, a sample of 3 restaurants and 4 entertainment brands have shown that emotional engagement is highest during the first 5 seconds of an ad, and then peaks again during the last 5 seconds of a 30-second video ad.
The Explosion
Adzedia prides itself on cultivating an environment of innovation and learning. Our upcoming Digital Lunch to be held on October 14 at 12pm will be an opportunity for brands and businesses to learn more about the exciting world of video advertising. Our experts will explore the topic in depth by discussing current trends, sharing insights, and explaining YouTube pricing. Above all, this Digital Lunch will show that video advertising is not as complex as it may seem, but is actually very attainable and a lucrative advertising option to be explored.