[row]
[spacer][spacer][spacer]
[row] [two_thirds_column]
Website Design
Let us be your creative eye.
You may already have your own website set up with the basics of your business clearly presented. But is your website visually stunning and have clear functions for the visitor's experience? Does its design speak just as loud as the words on the pages? What if we told you Adzedia could take your website to the next and highest level? Our website designers can create visually stunning designs that will create a unique visitor experience and give your brand's online presence a digital makeover. Our designs will communicate the professionalism, expertise, and uniqueness of your business.
We will dig deep into your brand's identity and purpose to bring out the best of your brand to shine in the digital landscape. For the next step, we optimize for keywords to help your site rank higher on search engines and help your business be found online. We build and optimize the best website to suite your needs.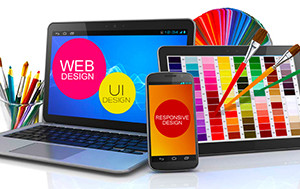 We also build Landing pages to run your ads. This is the page users will see when they click on the ad. Our landing pages include a strong call-to-action and a simple, yet effective design. We know what works and the science behind consumer engagement- beginning with a proven call-to-action, all the way down to form submission and lead deliver. Whether you need a full web makeover or just a landing page, we can help build and design your webpage.
[spacer]
[/two_thirds_column]
[third_column]
Get a Free Quote


Click here to download a FREE copy of our Media Kit.
[/third_column]
[third_column]
[/third_column]
[/row]